For Jason's 29th birthday, his loving wife bought him a sailboat. It had been owned by the camp where Jason worked in Michigan, but they were wanting to get rid of it because it hadn't been used in recent years.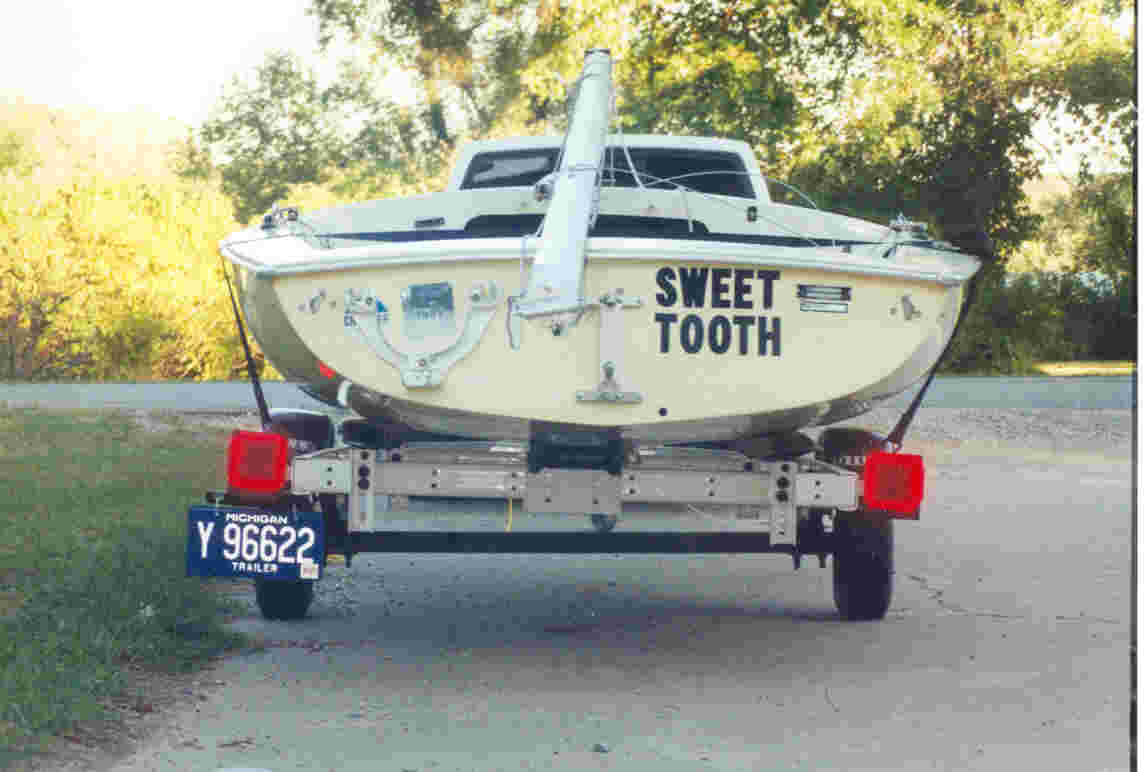 The boat is a 15 foot 1974 Chrysler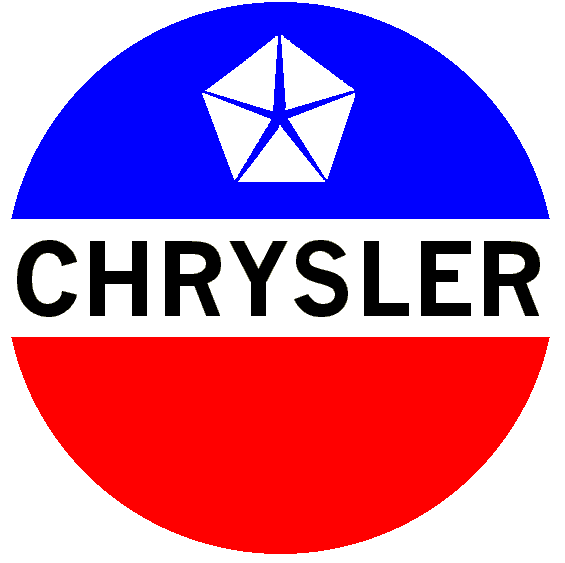 Mutineer. When we got it, it was named "Sweet Tooth" (a dentist owned it before the camp). We decided the name didn't fit, so for a while, it had no name, but finally, it was re-christened "Simple Gifts".
We sailed it many times on Perrin Lake in Michigan (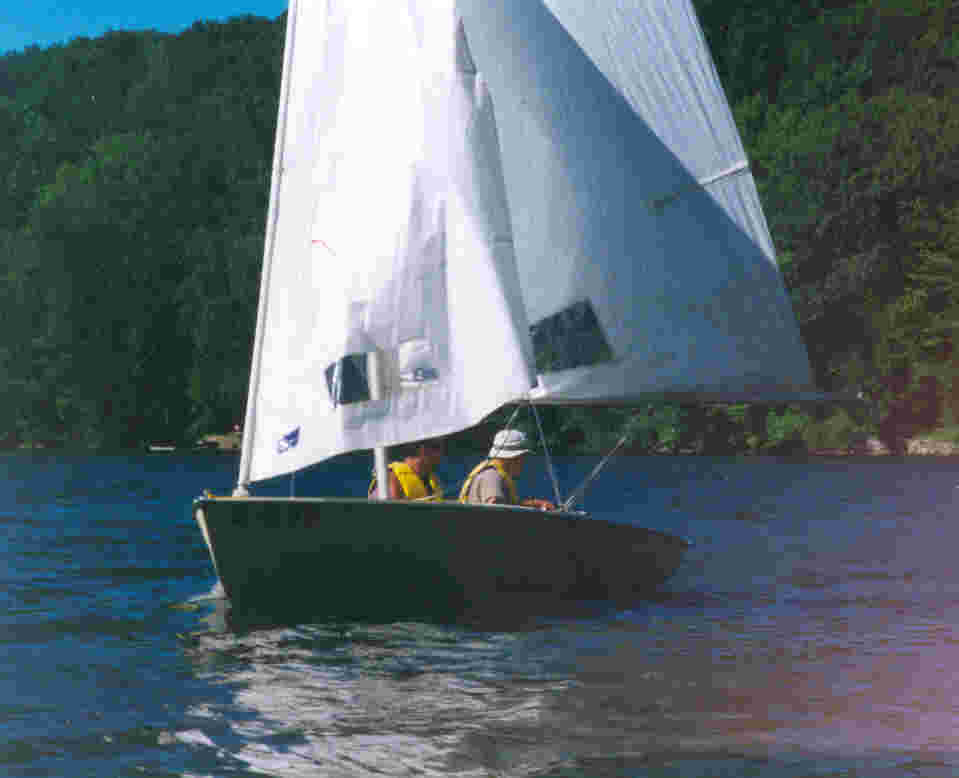 across the street from where we lived), and even managed to "turn it turtle" and get the mast stuck in the mud on one occasion.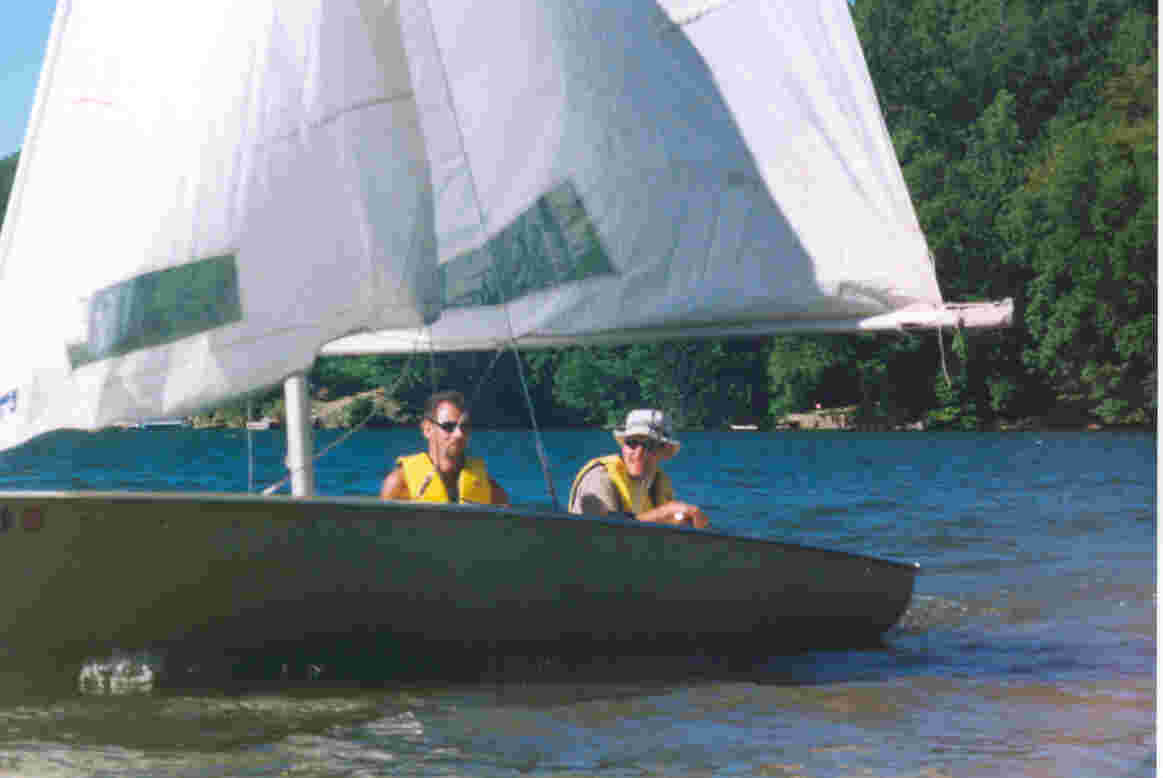 After moving to Pennsylvania, We got tired of waited for the state to repair the dam at Leaser Lake. (Anyone have an extra $4million to fix the dam?) Instead, we trailered it to New England and sailed on a lake there with Jason's brother. We also sailed a few times on Lake Nockamixon. Since moving back to Michigan, we sail on Gun Lake, which is 10 or 15 minutes from our house.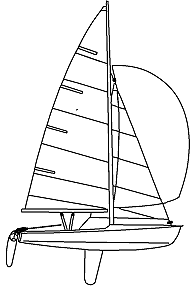 Since it is an older boat, there are always things that need to be repaired and upgraded on it. It is a constant struggle trying to decide what is economically feasible to do to it.